Deliver Your Content Fast and Secure
With ArvanCloud's free Content Delivery Network, provide your website content in a flash, manage domains with Cloud DNS, prevent cyber-attacks, and cut costs by reducing bandwidth usage.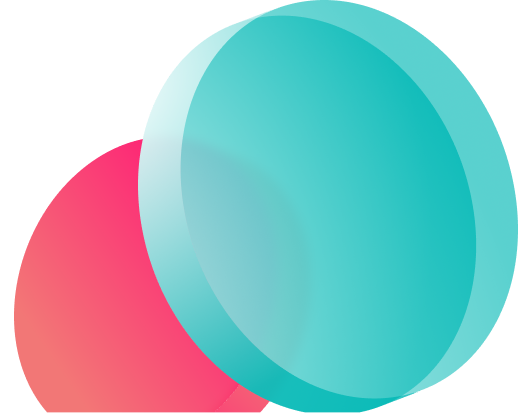 As Large-scale as the World
Our PoP sites in over 40 locations in the world will serve you with the most widespread CDNs and the lowest latency.
Free Cloud DNS
With Anycast architecture, ArvanCloud provides a global free DNS for a rapid and safe domain management.
High Security
Benefit from safety and HTTP/2 with a free SSL certificate and shield your website from attacks with security services.
Website SEO
Faster loading and higher SEO ranking with Image Compression, CSS, and JavaScript file optimization.
Solutions
Enhance Your Website User Experience
ArvanCloud's CDN is one of the most cost-effective and advanced networks in the world that increases your website security and speed. With the help of Anycast architecture, this network stores your website content in more than 40 of its active PoP sites and makes it accessible to users from the nearest location. Features such as acceleration, static and dynamic content cache, image compression, CSS, HTML, and JavaScript file optimization, real-time server health check, etc. will all result in higher speed and SEO ranking.
Protect Your Content from Cyber-attacks
Relying on our most effective security services, we guarantee the privacy of your confidential data. Your online content will be strongly guarded against all kinds of DDoS attacks. It also provides HSTS Protocol support, Access Control, and Rate Limit.
DDoS Protection
Preventing layer 3/4/7 attacks by up to 2 TBps
Rate limiting
Implementing limits based on suspicious requests
WAF
Identifying all attacks and safeguarding the website
Firewall
Applying security rules by defining levels of access
ArvanCloud Security
Get Instant Reports of User Behavior
By monitoring and receiving reports, you will have the chance to analyze your website traffic details and user requests. Also with the help of the Log Forwarding feature, you can receive DNS, WAF, and Firewall logs along with an access log for your website and domain. ArvanCloud CDN Reporting gives you in-depth analytics of the following features:
Harmful Attacks
Incoming/Outgoing Traffic
Request Geolocation
Users' OS and Browsers
Received Errors
User's Ip Address
ArvanCloud Log Forwarding
Reasonable CDN Pricing
ArvanCloud CDN is provided in four packages: Basic, Growth, Professional, and Enterprise. Based on your service scale and the features you need, you can choose your desired plan.
Features
Benefits of ArvanCloud CDN for Every Business
Startups
Technical Managers
Enterprises
With ArvanCloud's secure CDN, startups can deliver their service to their users at the highest speed and get ahead of their rival businesses with a high SEO ranking. Our PoP sites provide your users with the highest level of accessibility and guard you against all kinds of cyber-attacks.
As a technical manager or a web developer, what works for you, is a service with high integrity, stability, scalability, security and rapid setup and management. ArvanCloud CDN is popular because of its easy settings, advanced features, and real-time reports of users' traffic and requests.
ArvanCloud CDN makes corporation services accessible 24/7. The two important factors- data security and flexibility- can be achieved by features like DDoS attack protection, Firewall, WAF, and scalability. Also, businesses can benefit from a high rate of uptime with a High Available architecture.
ArvanCloud Network
As Large-scale as the World
Thanks to the numerous PoP sites in over 40 high-traffic locations of the world, ArvanCloud CDN can identify the geolocation of website viewers and deliver the content from the nearest spot.
99.999%
Service Uptime and Accessibility
6 Million
Response Capacity per Minute
40
PoP Sites in High-traffic World Spots
2 TBps
Capacity to Deal with Cyber Attacks
Useful Links
ArvanCloud CDN Documentations