DBaaS, a Safe Space for Your Data
With ArvanCloud DBaaS, you can optimize the performance of your services while spending less time worrying about database setup, backup, or updates.
Scalability
Horizontal and vertical scaling let you instantly expand your database capacity and add Read-Only nodes to improve service responsiveness.
Cost-Cutting
With the packaging and PAYG policy, you can minimize setup and maintenance costs as you will only be charged based on your usage.
Fast Implementation
Launch a fully operational cluster or Managed Database within minutes, freeing up time and energy for software development.
Fully Managed
With ArvanCloud DBaas, You won't have to deal with setup, maintenance, or security of your database as it will be fully managed and ready to use.
Use Cases
By Architecture and Technology
ArvanCloud MySQL Database streamlines the process of creating and managing data within different types of applications and services you use.
Integration
If you have applications structured around microservices, you can quickly and easily connect them to a MySQL Managed Database. This happens through the connection of pods that are available on PaaS (Platform as a Service).
Scalability
MySQL Managed Databases simplify the process of setting up, connecting, and managing databases for containerized apps. This solution is a part of the Microservice architecture that supports independent storage and decentralized data management and allows each service to grow on its own.
Supporting OLTP Software
The Managed Database is capable of supporting ACID principles and can store XML and JSON data for Online Transactional Processing apps such as Accounting, ERP, and CRM software. Besides, MySQL can be used alongside other varieties of databases.
Supporting LAMP Stack
If you plan to develop a custom website, you can use the Lamp stack (Linux, Apache, MySQL, PHP/Python/Perl) which is popular with many users. ArvanCloud DBaaS is fully compatible with powerful websites that are based on LAMP.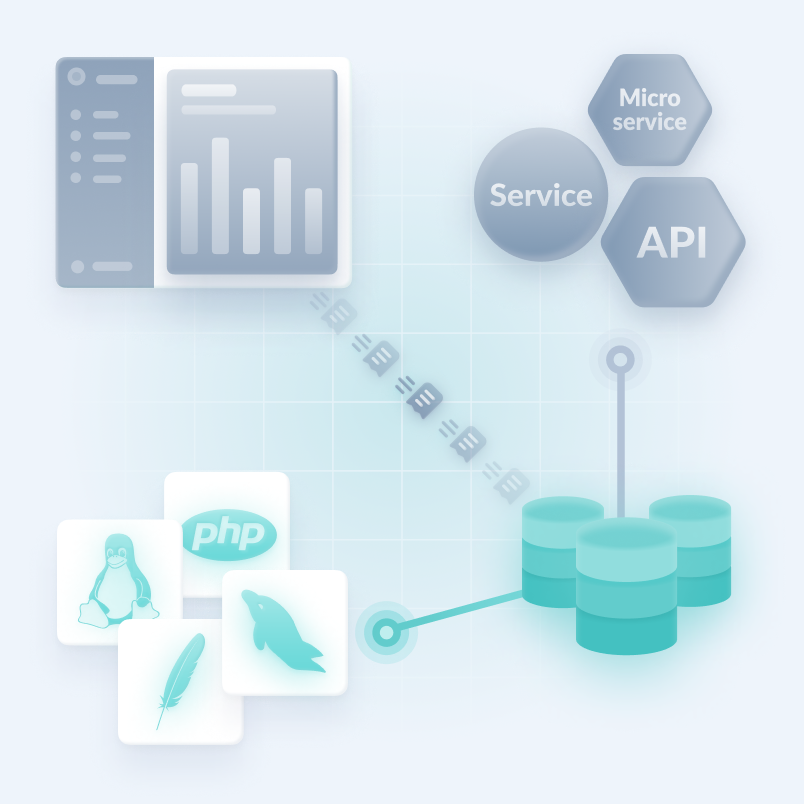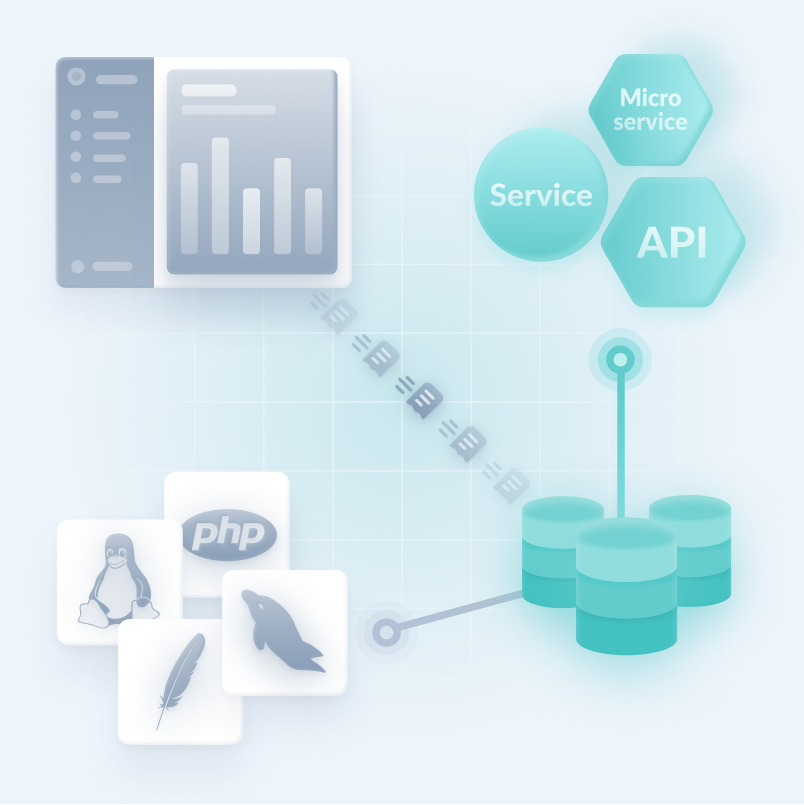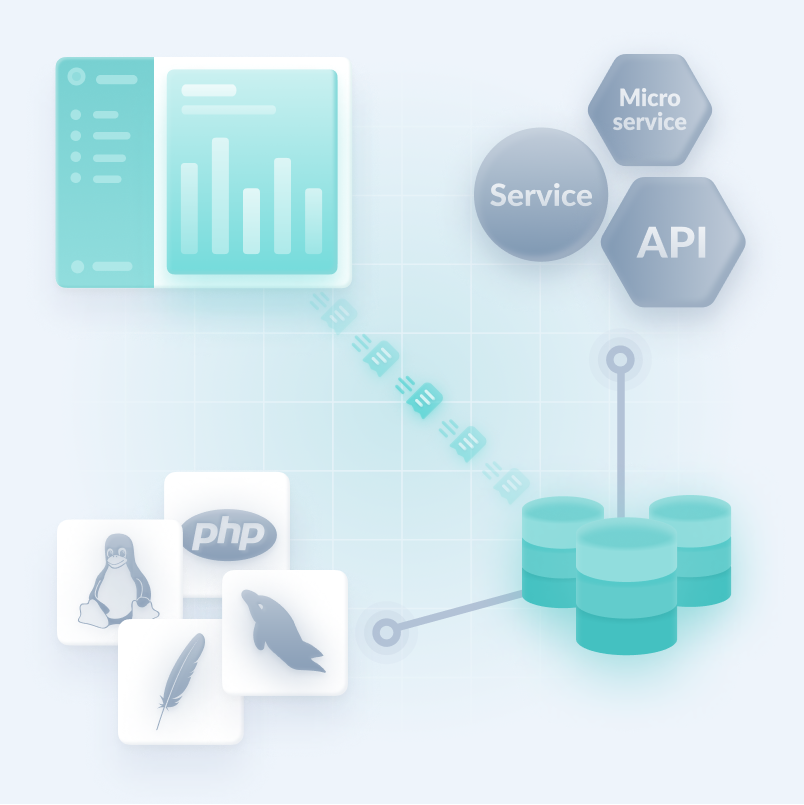 By Industry
MySQL is among the most popular relational and open-source databases in the world. This database supports all the features and is applicable to various industries.
Reliability
If you have an online store service or application, most probably it is your concern to maintain and store data such as users' information, products' inventory, and transactions. So, you can use this Cloud Database to ensure the safe and secure storage of all the data in your business and website.
Efficiency
MySQL is in fact the most widely used transactional database for online store services. For that reason, ArvanCloud MySQL provides the best database hosting service and helps you answer a large number of requests in the shortest time possible.
Applicability
ArvanCloud MySQL database is the best option for managing, processing, and maintaining educational content, forms and tests, payment processes, and virtual education data in Learning Management System services.
Data Integrity
The powerful infrastructure of managed database helps you integrate the data that is extracted from various resources and analyze it based on your needs.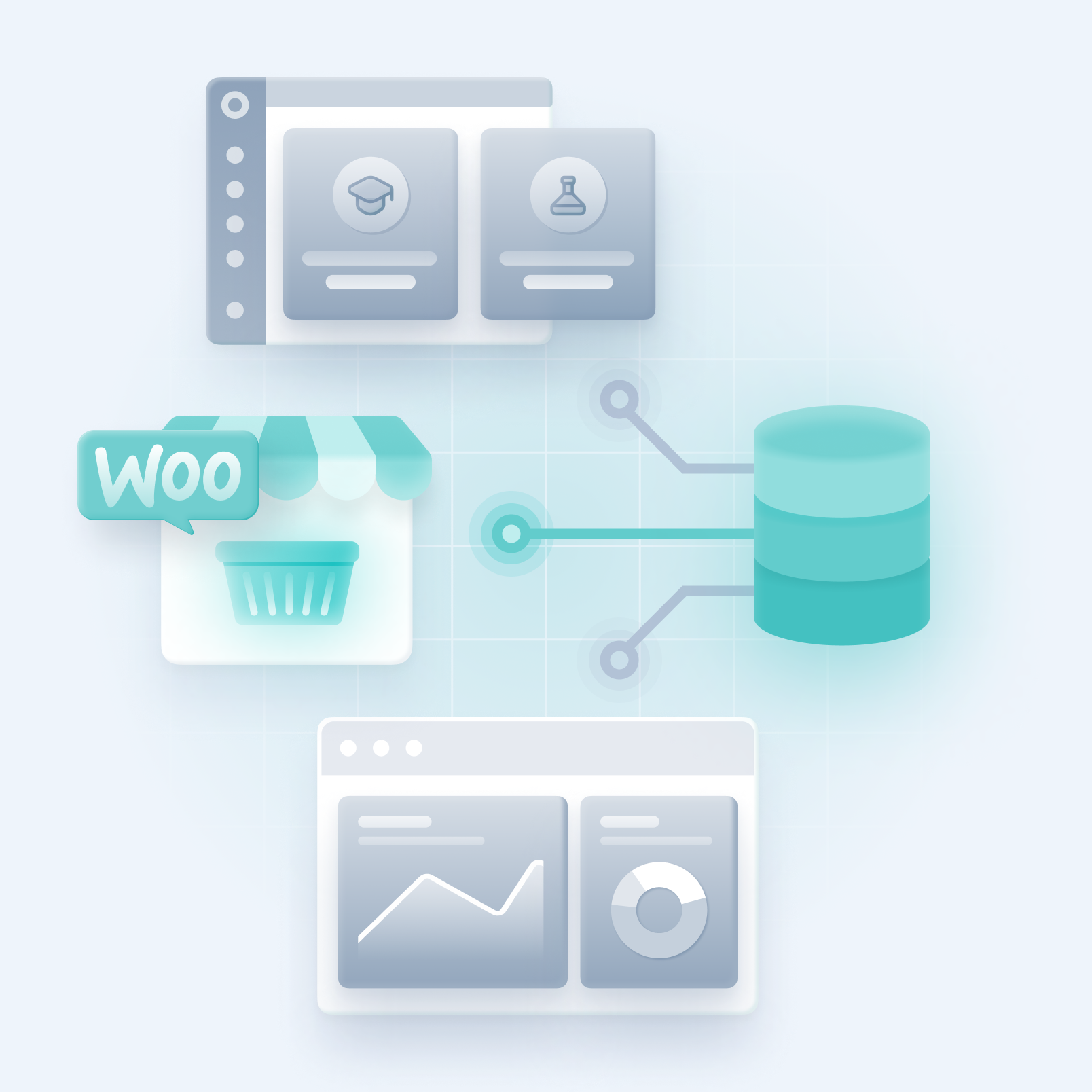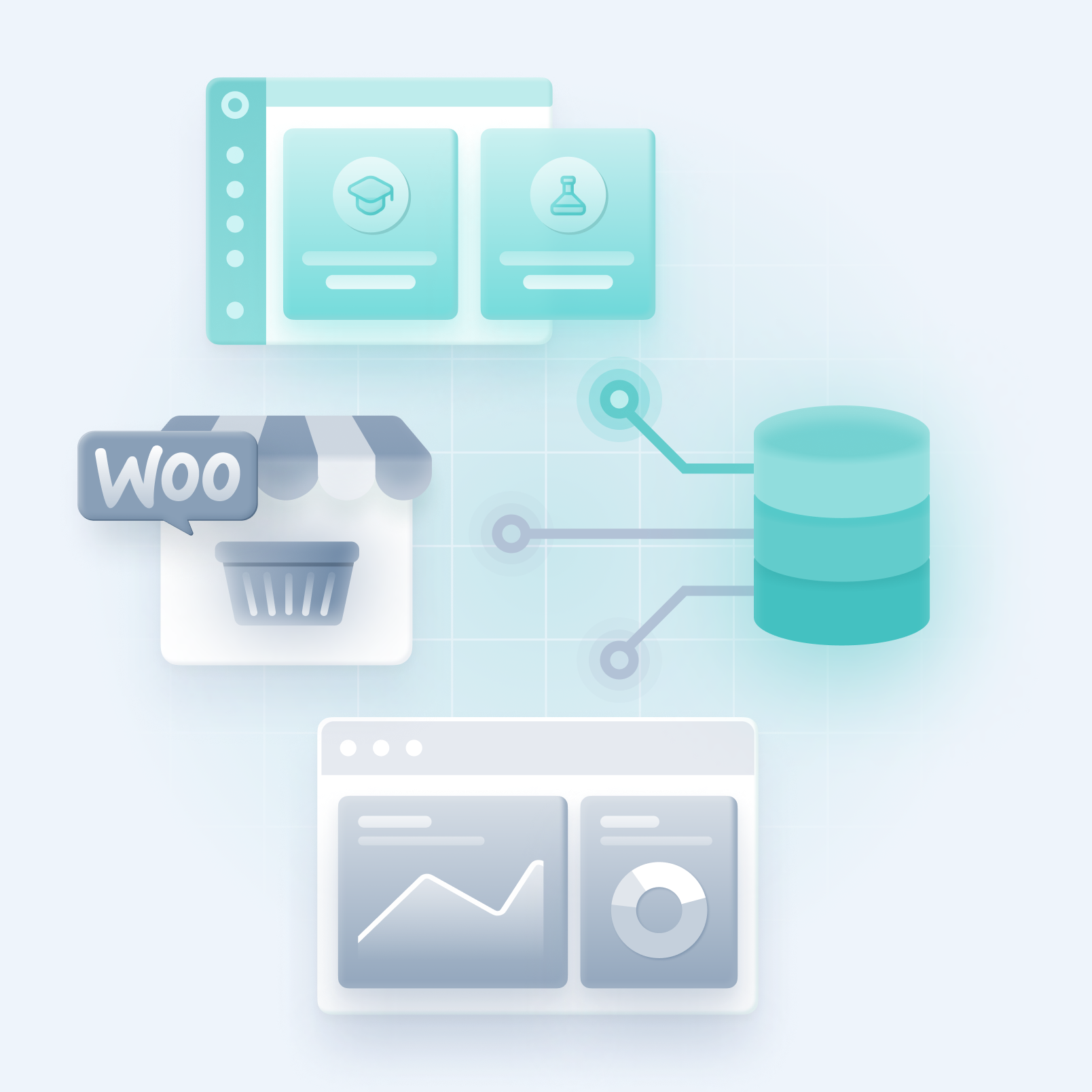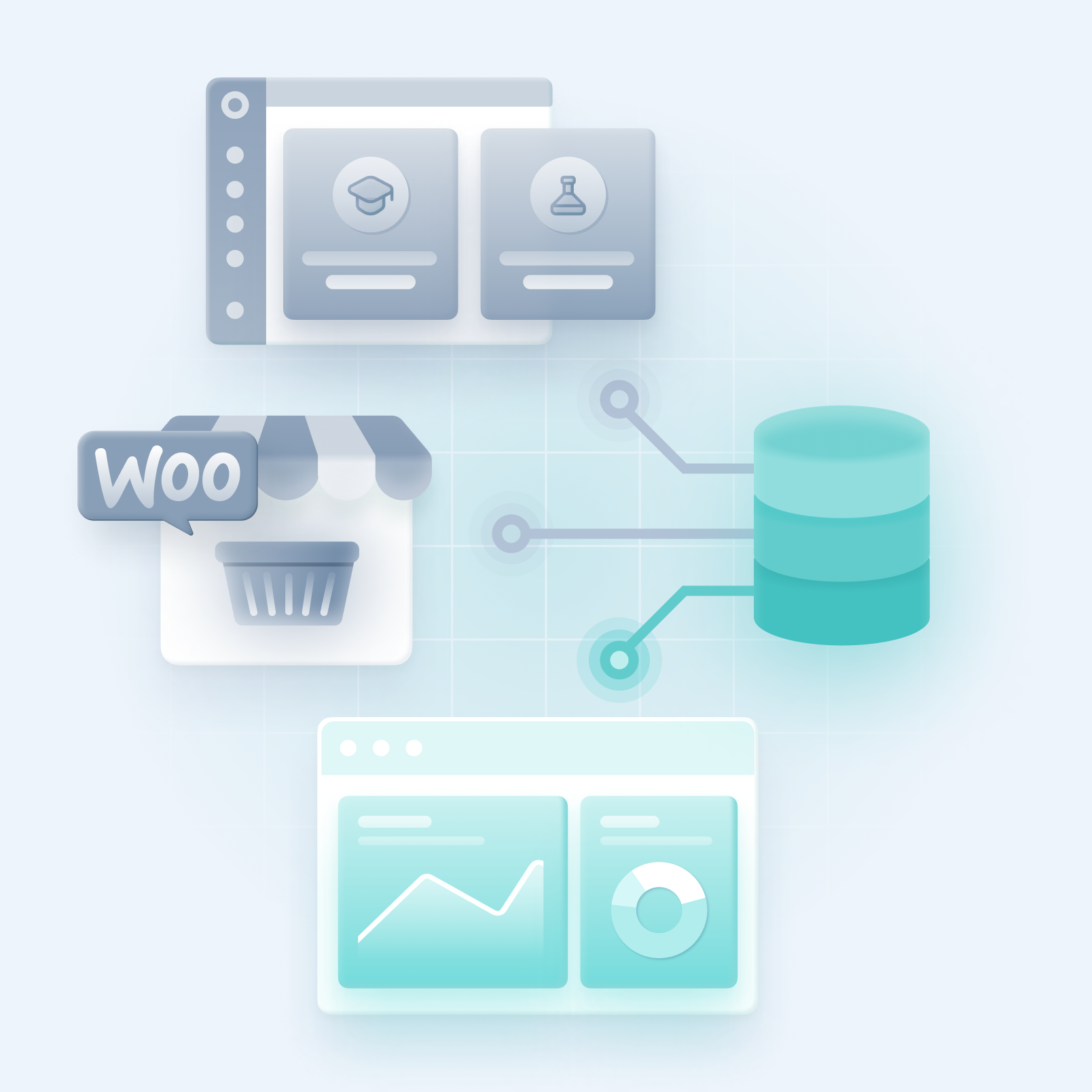 By Business Model
Whether you are a B2B or B2C SaaS provider, MySQL Cloud Database offers you a secure platform for gathering and analyzing data.
Scalability
In the expanding market of B2B SaaS applications, your competitive edge will depend on your efficiency and accessibility. You can experience the highest accessibility of your product by adding the feature of Standby Node.
Cost-Cutting
Personal and small businesses that use SaaS to reduce their costs can save more money by using the powerful and all-in-one database of ArvanCloud.
Flexibility
ArvanCloud Database is suitable for B2C web and mobile apps that require high availability, throughput, and storage. You can easily install your software on Cloud Server and link it to the MySQL database. It is a secure solution for managing heavy traffic, complex clustering, and bulk data.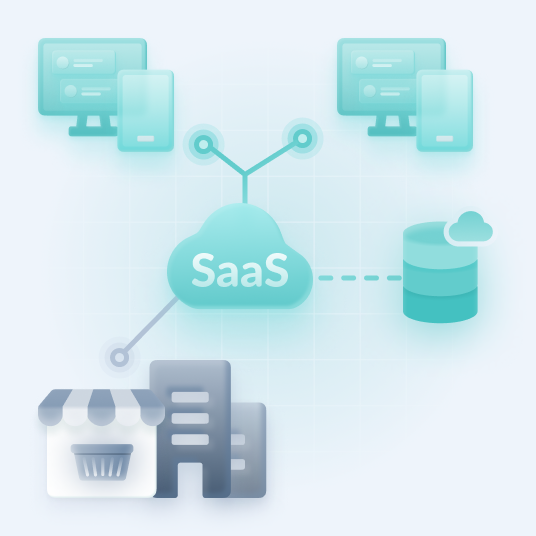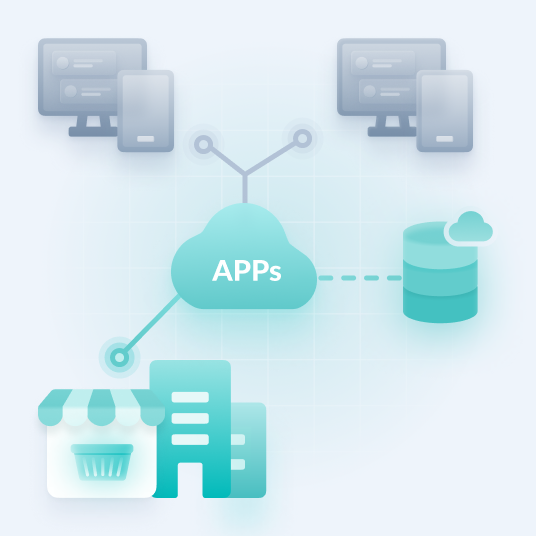 Cloud Database Pricing
With the PAYG policy (pay as you go), ArvanCloud DBaaS is the optimal solution for reducing the expenses of data maintenance and management.
Features
Security and Power in Data Management
With the Cloud Database, you can create 1 or 2 backup nodes next to the primary node of the cluster. This way, when an error occurs, the primary node can be automatically replaced by the backup (Standby) node.
With just a few clicks, you can add Read-Only nodes to your database to increase the efficiency of the cluster and give your users a better experience. This happens with the help of horizontal scaling and sharing the read load among nodes.
In ArvanCloud DBaaS, all main nodes are backed up on a daily basis. With this backup and the feature of PITR, you can restore your database to any specific time in the last 7 days.
It is possible to connect to your database through the public internet or a private network. Still, we suggest that you use a private network for better security.
How to Create
Create a Cloud Database in a Flash!
What you need to create a Cloud Database from scratch is only a few clicks and 5 minutes of your time.
Getting Started
Specify the engine or database type
Select engine database version
Allocating Resources
Select the number of vCPUs
High Availability Feature
Activate HA for higher uptime
Specify the number of Standby Nodes
Preparation
Create a username and password
Launching Soon
Useful Links
ArvanCloud DBaaS Documentation
FAQs
The answers to common questions about DBaaS
Product Docs
A complete guide to ArvanCloud DBaaS
API Docs
All you need to know to work with DBaaS API
Knowledge Base
The answer to your issues with DBaaS